Get in Touch With Your Romantic Side With Oahu Nature Tours
Oahu Nature Tours - Things to Do in Oahu Hawaii
Hawaii has always been one of the favorite tourist spots due to its natural beauty. The scenic beauty of the powdery white beaches, the birds of various species, the rich heritage of the place, and the majestic mountains and waterfalls can all be found in one place.
Sites of Oahu Nature Tours
An adventurous walk to the Diamond Head crater is a great way to start off your Hawaii nature tour. This crater allows a great view of the Pacific blue. You can also gather interesting facts about Diamond Head crater while you enjoy the gorgeous 360 degree view.
Diamond Head Crater Oahu Hawaii
Go back into the history of these islands with Oahu nature tours to the Nuuanu Valley, Queen Emma's Summer Palace, Pali Lookout, and the Hawaii's sacred Royal Mausoleum.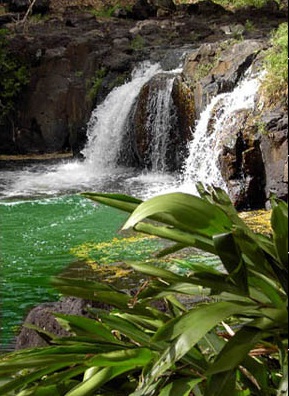 Waikahalulu Waterfall Oahu Hawaii
No adventurer should miss out on the waterfall hiking adventure in the Hawaiian rainforests;

the Manoa waterfall (the largest of the lot in Oahu) is one you should not miss.
Other sites of natural beauty include the Turtle Beach, the famous Hanauma Bay,

"From Here to Eternity" beach, the Halona Blowhole, the Makapuu Lookout, the lava flow and tide pools of Kaupo, and the Waimanalo Bay.
Vibrant Flora and Fauna as seen during Oahu nature tours
Enjoy sites of "Jewels of the Forest" tropical birds. Whether you are a bird watcher or not, you are sure to enjoy the Paiko Lagoon's wetland bird species. The mountain rainforest over the waters of the Pearl Harbor is the ideal place to spend time sightseeing. The rainforest is home to Hawaiian honeycreepers, scarlet-flowered Ohia and majestic Koa trees. The Ko'olau Mountains is another great side for adventure.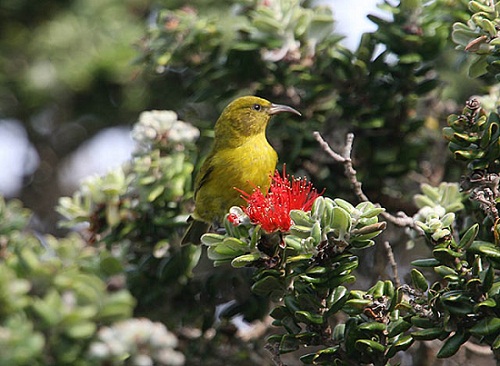 Oahu Amakihia Bird - Nature tour in Oahu Hawaii
The Lost Coast of Oahu
Getting tired of the hustle bustle of Waikiki beach? Escape to the Valley of the Rainbows and to the lost coast of Oahu on the Oahu Hawaii nature tour. The lost coast of Oahu holds many centers of attraction. It includes the most beautiful beach in the world known as Lanikai, which overlooks an emerald green ocean.
Lanikai Beach Oahu Hawaii
The coast is also famous for the Moku Lua Island Seabird Preserve which houses Wedge-tailed Shearwaters, Brown Boobies and Black Noddies. You can spend a wonderful time on Lanikai watching these birds fly over the ocean.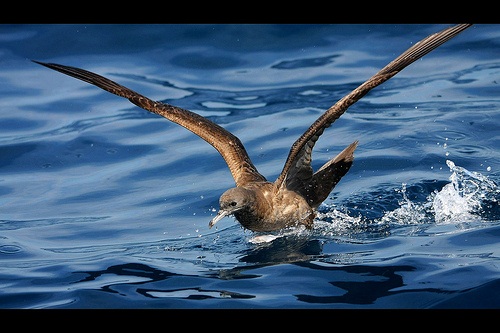 Black Noddies in Oahu Hawaii
To the north of Lanikai is the Popoia Island, the Kaneohe Bay (which is beautifully lined with palm trees), and the Moku o Loe (also known as the Coconut Island). Another attraction of this coast is the Chinaman's Hat.
Share Your Hawaiian Tours or Romantic Vacations: We're looking for stories, experiences and tips from any romantic Hawaii vacation or getaway you've been on. Why not take a few moments and Share it with everyone!
Return to Top